C.G.A. Impianti
Since 1989, C.G.A. Impianti has been working in Umbrian area in cooling/heating and fire-fighting devices, for both private sector and companies. The company main goal has always been energy saving and means to reach it through a complete service, from project to installation and maintenance, in order to achieve the best efficiency with the lowest cost.
Chiavari
Since 1969, Chiavari has worked in indoor and outdoor customer-tailored furniture and decoration. The great experience gained over more than 40 years enables this firm to understand immediately customer's request and need. The mission of the firm aims to give a new value to clients and the place where they live, with pieces of furniture always unique and of high quality.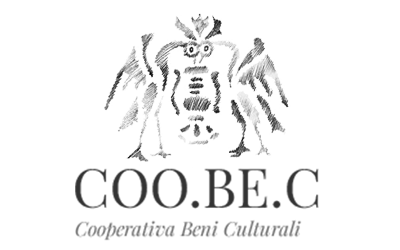 Coo.be.c.
The Cultural Heritage Cooperative Society (Cooperativa beni culturali) was born in 1976 by the will of Umbrian regional government of creating a group of integrated professionals working in the field of cultural goods restoration and refurbishment. Nowadays, Coo.be.c works actively with the Ministry on Cultural Goods as intermediary and implementing subject for cultural heritage preservation.
Gigliarelli Costruzioni Perugia
www.gigliarellicostruzioni.com
Gigliarelli Costruzioni Perugia is company that has committed in restoring, refurbishment and reinforcement of buildings, most of all luxury ones.
For over 20 years, the firm has cooperated with 15 artisan enterprises, which carry on their projects using the best materials available and their long-time know-how, to put forward an outcome that always satisfies customer's request.
GM Tendaggi
GM Tendaggi realises the highest quality indoor tapestry and draperies. The show room is the right place where all the materials and the craft-made manufacture can be appreciated, for the decoration of both internal and external spaces as solar protection and garden furnishing.
Mapa
Mapa is one of the most important design team working in middle Italy for both domestic and overseas market. This team has an intermediating role between Stile Italia network and the client, dealing with the client during every phase of the work and supervising the realisation of the project in every detail. Mapa offers a Multilanguage service (Italian, English and Russian) to meet every request from overseas and to propose always the best solution.
Mondial Marmi
Mondial Marmi was funded in 1957 by Alfonso Tini, who had worked in the field of marble manufacture or years.
Since the beginning, the firm has worked for both private and public sector, calling for very important tenders involving the restoration of luxury and historical buildings. This family enterprise has always carried on the passion for marble manufacture, searching always for the best quality if the result and the most innovative design.
SB Elettrica
SB Elettrica has worked for more than 10 years in the field of electrical plants, for private, public and industrial buildings. Owing to the growing expectations and requirements of the market, this enterprise is always developing itself, increasing its know-how and proposing always the most innovative and efficient solutions.
Wallart
Since 2014, Wallart has established its market role as a reference point for luxury internal decoration and finishing touches. With a remarkable know-how gained over three generations, Wallart works in painting, spatulate and wallpaper. Wallart has also established a cooperation with many design teams, for both private and retail sector, to the never-ending research of the best quality of materials and the most innovative design of every single place.